Jurassic World: Dominion Dominates Fandom Wikis - The Loop
Play Sound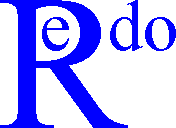 REDO project archive
This archive contains information relevant to the ESPRIT↑ II REDO project (no. 2487, 1989–1992) concerned with software maintenance↑ and reverse engineering↑. Some files and tools are available via anonymous FTP. An index and a README file are available.
See also PRECCX compiler compiler.
---
Personnel
[
]
The main OUCL project personnel were:
Publications
[
]
There are bibliographies of project reports and publications in BibTeX database format, some of which are available on-line. The following may be of particular interest:
Note that for published journal papers, only the original drafts are available online. See the journal for the final (improved) versions.

Books and reports
[
]
The REDO Compendium: Reverse Engineering for Software Maintenance, edited by H.J. van Zuylen (John Wiley & Sons, 1993, ISBN 0-471-93607-3) summarizes the work of the entire project. Order from Amazon UK or Amazon USA.
Reverse Engineering and Software Maintenance: A Practical Approach by Kevin Lano and Howard Haughton (McGraw-Hill, International Series in Software Engineering, 1993, ISBN 0-07-707897-7) was completed largely as a result of experience gained on the project.
Other OUCL Technical Reports by Jonathan Bowen, Peter Breuer and Kevin Lano are available. (E.g., see The REDO project: final report.) OUCL and REDO project reports are available from the OUCL librarian (email [mailto: library@comlab.ox.ac.uk library@comlab.ox.ac.uk]).
Further work
[
]
Generating Decompilers, Peter Breuer (Universidad Carlos III de Madrid) and Jonathan Bowen. RUCS Technical Report, Department of Computer Science, The University of Reading, October 1998.
Tools
[
]
A PRECCX compiler compiler tool was produced on the project and is available on-line. After the end of the REDO project, the company Piercom commercialized some of the tools initially developed on the project.
[

]
---
For further information, please contact Jonathan Bowen.